US ambassador to Ukraine Geoffrey Pyatt has been caught lying on his official twitter feed yet again. Pyatt has  claimed that Russia's military is continuing to expand its presence in eastern Ukraine. As for proof, Pyatt posted this two-year-old picture of an air defense system from an air show near Moscow.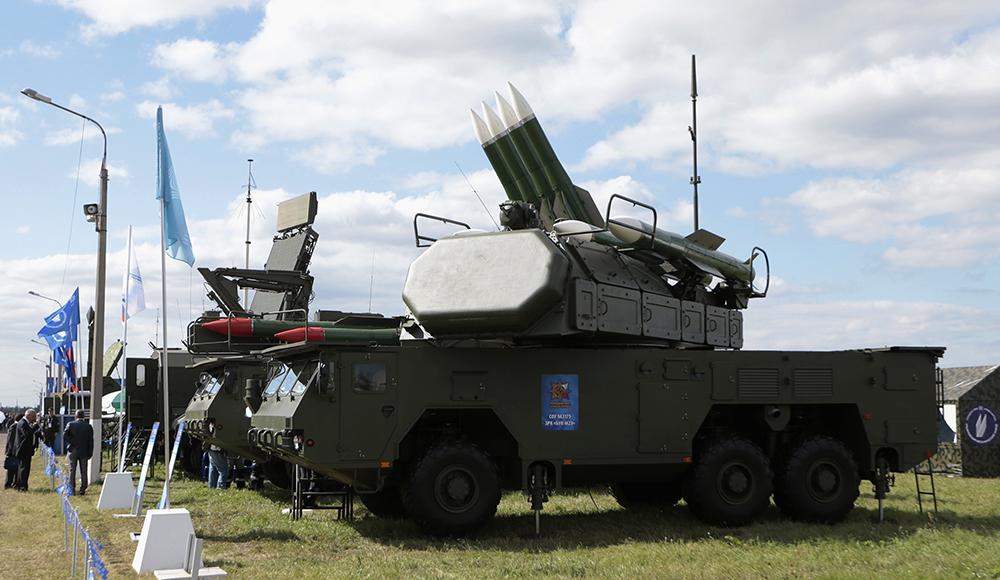 "This is the highest concentration of Russia air defense systems in eastern Ukraine since August," the ambassador tweeted, attaching a picture of BUK-M2 missile defense system. The only problem is that the picture is obviously not a combat deployment picture. In fact, it was actually taken way back in 2013 at the International Aviation and Space Show near Moscow.
A few years ago, such a fake would probably have served its purpose as part of the 'drip, drip' of anti-Russian hate propaganda slowly but surely driving Europe to a war that could only benefit the people running the USA. But, thanks to the still out-of-control-Internet, the lie backfired.
Twitter users lashed out at Pyatt's post – which he wrote in Ukrainian – over the warmongering diplomat's clearly deliberate use of a fake image.
This is not the first time Pyatt was caught posting seemingly deceptive images on his Twitter account. Last September, he was showing off the ongoing US-Kiev military exercises in Ukraine. The pictures he provided then also turned out to be outdated.
In the beginning of 2014, a leaked conversation revealed Pyatt and US Assistant Secretary of State for Europe Victoria Nuland (married to arch neo-conRobert Kagan, who produced the Project for the New American Century plan for US world domination at any cost) deciding Ukrainian opposition leaders' roles in the country's future government in a cynical stitch-up.
"F**k the EU," Nuland allegedly said in the phone call with Pyatt (both are seen arm-in-arm on our main photo above), which was taped and posted on YouTube in February of last year. Unfortunately, if Pyatt, Nuland and their fellow neo-cons get their way, it won't be the EU that gets f**ked, but the ordinary people of Europe, Britain included.